If you don't know already, the yearly release of Pliny the Younger at Russian River Brewing Company in downtown Santa Rosa is a spectacle for beer lovers worldwide. For two weeks straight, people line 4th street and around the corner to wait upwards of 7 hours just to get a wrist band allowing 3 half pints of this famous beer.
For the past 3 and half years, we never found the time to wait in line, but we FINALLY put on our comfortable shoes and grabbed our golf umbrellas to wait in a very rainy but relatively short line (for only 30 minutes!) so we could tell you what you are missing...
Our final verdict: THE BEER IS DAMN GOOD!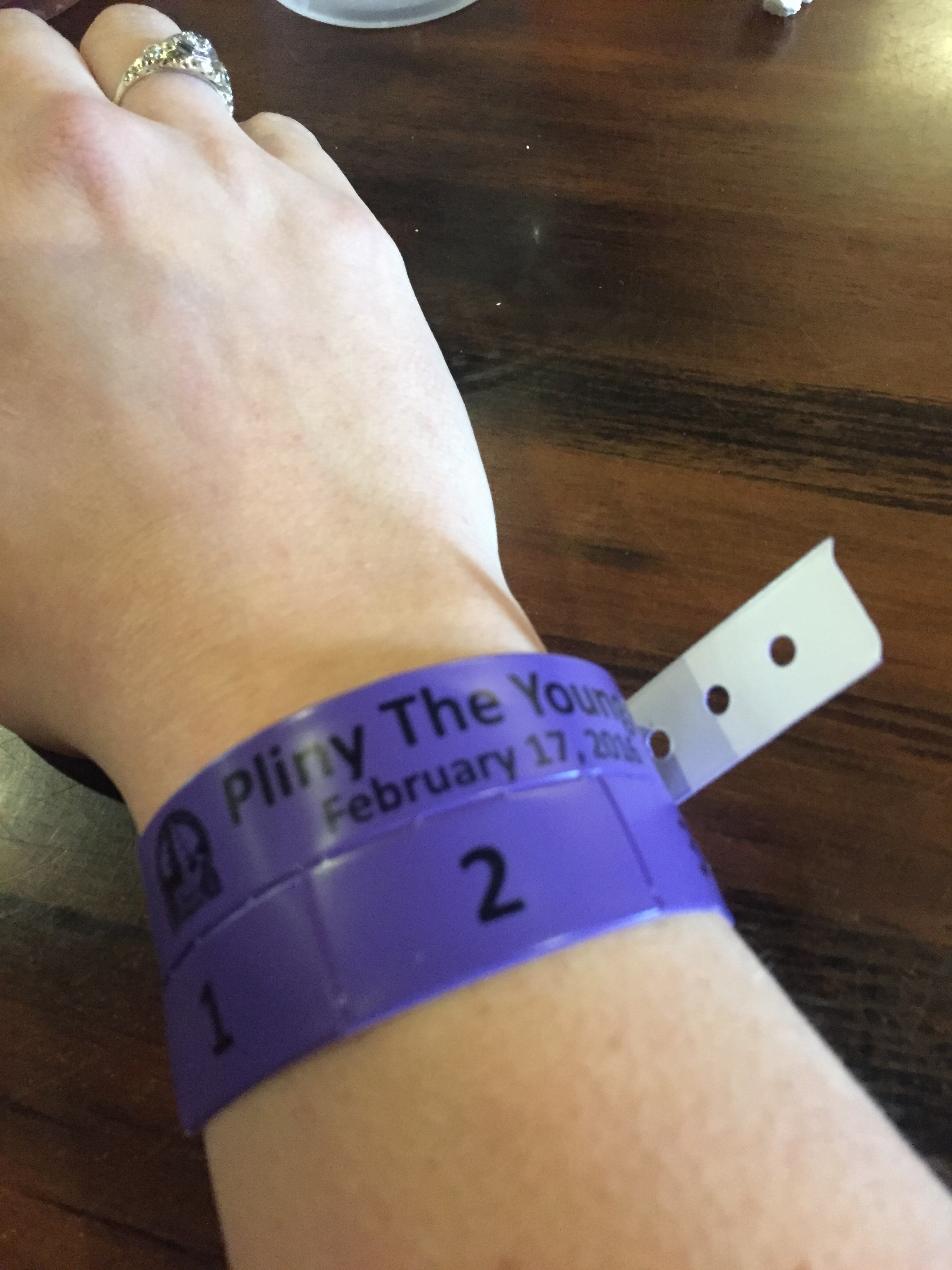 Pliny the Younger is considered a triple-IPA, which means the beer is very high in alcohol, about 10.25% and filled with hops. The process of making a triple-IPA is a difficult and laborious one, which is why Russian River Brewing Company only releases Pliny the Younger once a year, always on the first Friday in February. They also restrict customers to 3 half pints of the beer over an allotted 3 hour stay in the pub, with no takeouts allowed. This beer is not distributed, so a trip to Santa Rosa during the first two weeks of February is a must!
After our first 2 half pints, we could understand their reasoning behind this, as the beer really packed an alcoholic punch! Luckily, the pub's kitchen puts out GREAT food to match the delicious beer. We enjoyed baked chicken wings, pesto pizza, and a delicious meatball sub.
So if you are a beer aficionado, a person that enjoys drinking good brew, or you find yourself bored in Santa Rosa in early February, we suggest you check out Russian River Brewing Company located on 4th street downtown Santa Rosa to try their Pliny the Younger or other great beers and food!
 
P.S. Our furry daughter, Stella, loved the Pliny the Younger garb!